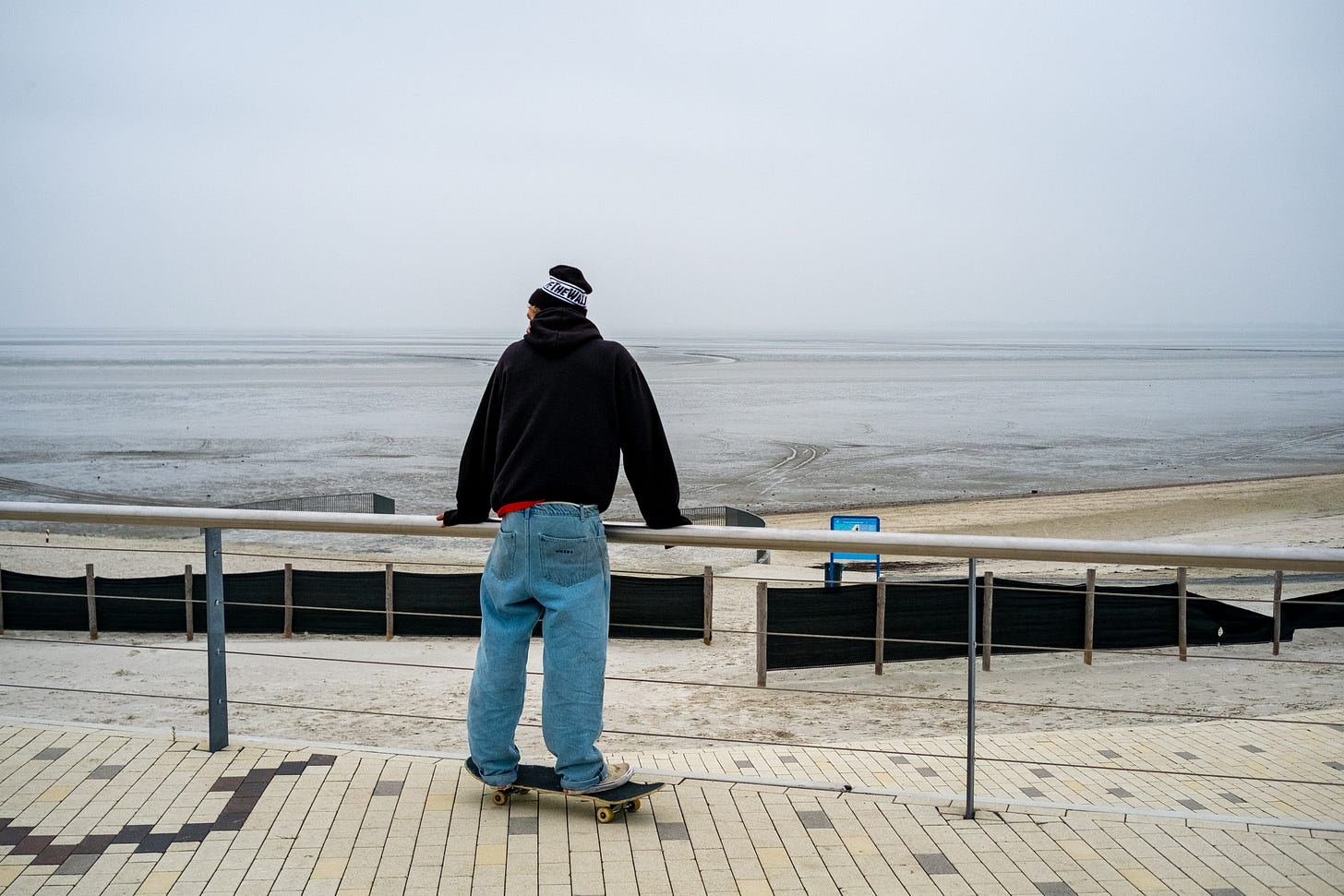 Tomorrow is the end of the year. It's been a crazy year for all, there is enough to talk about, but the last thing anybody wants to do tomorrow is talk about skateboarding. Sure, we'll talk about how much we want to skate and how this weather sucks, but are we going to have lengthy discussions about what this thing means to us and why we will still pursue broken ankles and scabbed knees in 2022?
Today is the second to last day of the year. Apparently, today is the last day to post serious skateboarding things on instagram. This means it's the last day to look back on the year and I want to look back on one thing, one skater in particular: Tjerk Oosting. I have this gut feeling, or call it an opinion, that Tjerk could have been the Dutch SOTY if there was such a thing. Of course, Rob Maatman would also be in the running but he is the Dutch Skater of the Century, so technically his participation is purely for fun, much like his skating.
Today is the last day to post about Tjerk's skating in 2021. Despite Tjerk buying an advertisement in Essay #11 for his brand, Valuta, and being one of the first Randstedelingen to come up to Groningen to skate, I think I can still describe his skating in an objective way. This is not meant to be a loveletter, even though that is all we write as skateboarding journalists. Ew.
Tjerk's year in footage started with "Ultra Cotton", released a few days into 2021 and thus consisted of only 2020 footage, although I won't be surprised if he logged three clips in the first days of the year. After "Ultra Cotton" came the "Ultimate Cotton" video. This is the first video where we see him wearing strictly Vans, as he landed a spot on the team this year, a move that can only be applauded. After that came the "Street Legal pre-party" video, some sort of B-sides to their bigger "Street Legal" video. If it is really B-sides is hard to say, if those clips were my A-side I would sell my wooden toy in peace.
"Street Legal" is the part he will be remembered by, until the next video comes and he outdoes himself. It's a four minute-ish part with two songs. Nothing absurd in terms of length. And yet, it feels long and it feels like the build up to a 2022 in which he skated to four songs. Who knows. His second song is a Dutch song by Jazzpolitie, called "Liefdesliedjes". Loveletters. There is nothing more fitting to his skating than this song and therefore I challenge Tjerk and his filmers to make another part with the same song. In "Street Legal", he nose manuals a pudding that is at least waist high, while Jazzpolitie sings ik heb geen woorden meer voor jou. I have no words left for you.
It seems like a fitting pre-ending for this newsletter. There are no words for Tjerk. He is neither a robotic skater or a Max Palmer-esque king sketchiness. His style is the perfect mix of grime you find in a classic Amsterdam alleyway, combined with a quick footed precision you can only learn by skating the cuttiest of spots. Find a way through the cracks, flip the wrong way out of a perfectly balanced nosegrind, er zijn geen woorden meer, geen woorden meer, voor jou.
https://youtu.be/Mj0M0gW4bMs