It's the last day of the first month of the new year, which means it's about damn time I finish this end-of-2022-list. Since it's the last day to this, there's no time for drafts, notes or experiments. I'm rushing this so that means I will probably forget a person or video, maybe even multiple. That's how it goes when the collective productivity of the Dutch scene seems to have been in overdrive mode in 2022. Anyway, all opinions expressed in this article are the opinions of skaters doing work for Essay, so don't hold Essay accountable if you don't agree with something.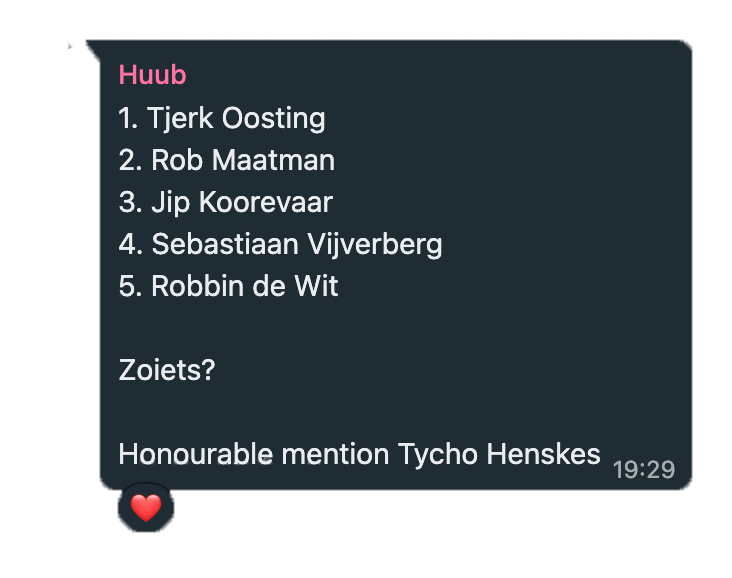 This first list is my own list and contrary to what I said a few words ago, I am the editor of the only printed skateboard magazine in the Netherlands and thus, my opinions are facts.
#10 - Tom van den Hoeven
Although he may not be the biggest name (yet), Tom is one of my favourites. I used to think he was a dick. We had a plan to do an interview with him for Essay #5 or #6, but the guy was hard to get hold of and never answered my messages. Luckily, since this year he's been answering them and we've been skating a lot.
#9 - Robbin de Wit
I'm not sure on which spot to put Robbin, but the fact is that he's one of the best guys around, had a lengthy interview in issue #12, so I'm putting him here to make sure I don't forget him. You know, I'm rushing this thing and it's easy to forget the staples of a scene when you're rushing things.
#8 - the Arnhem brothers
At this point I'm having a complete blackout. Who's Dutch and who isn't? How am I going to continue this for seven spots? And then I realise, no, not realise, I start thinking of Emile, Wisse and Finn in Arnhem. They've been on an absolute mad one last year and 2023 seems to be even better for them.
#7 - Jip Koorevaar
A few years ago, you could spot Jip from miles away by the way he would comb his hair behind his ears after landing a trick. Nowadays, he seems to be over the hair-thing, and into wearing one hoodie and one hoodie only. If you know which one, you'll know what I'm talking about, and if you're confused, go look at his footy and figure out what his favourite hoodie is.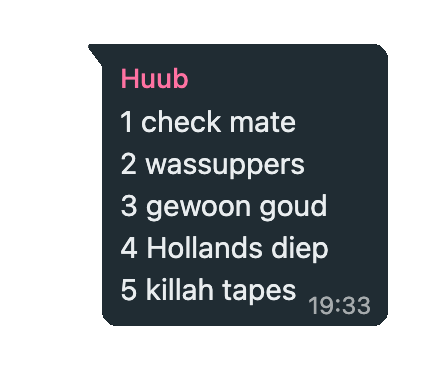 #5 - Bert Roeterdink
Somehow I met him for the first time this year, and somehow I ended up with twenty photos of the guy. Honestly, I don't have much to say about Bert. I could write a thousand words about him and still, nothing compares to witnessing Bert eating a handrail before you've had time to make second breakfast.
#4 - Rob Maatman
Why am I turning this into a top 10? I limit everyone to five choices and here I am, wrangling myself to complete this list. Let's go for another safe pick: Rob. 2022 was a good wine year for Rob, with main roles in the Vans and Carhartt productions. He's also had a photo in every issue this year, therefore creating the unwritten rule that we cannot release a new issue without having a photo of Rob in it anymore. It's been a few days since Ziggy send me the last Rob photo though, so Rob, if you're reading this, go skate!
#3 - Local heroes
This won't be a list filled with underdogs, because either the underdogs have been too underdogged or my brains are losing all further functions. That's why the first spot on my own little podium is reserved for all the local heroes in the Dutch scene. This one is for all the people not present on instagram, for all the park rats showing up in skinny jeans and Lakai's but still skating harder than any random social media skateboarder. For all the guys and girls sweeping the park, answering messages in the local groupchat, anyone waking up to see if the ground is dry.
#2 - Sebastiaan Vijverberg
I nearly forgot Sebas! I'm pretty sure he doesn't want to be on the number two spot and would be more content with #11, so he can sit back and watch the show from the side. But no, Sebas is a worthy #2 if you ask me. He's been an Essay supporter for as long as I remember and helped me out with stuff numerous times. Sebastiaan had footage in the Vans video, the Carhartt one, filmed in Paris and where-not with the Octagon guys, basically, Sebastiaan is one of the reason why skateboarding is so high on the list of things Dutch people exported to the rest of the world this year.
#1 - Tjerk Oosting
We already announced this one around Christmas with a complete food-based article, and I already wrote a lengthy piece when he won the DSOTY in 2021. All I can say now is, get this man paid. Give him ten boards a month, put his name on one, whatever. Maybe I'll start Essay Skateboards this year, purely so I can give Tjerk a pro board. I wonder if he's going to release more than five parts again this year, or if he's aiming for a full length video with solely footage of himself. We can only wait and see.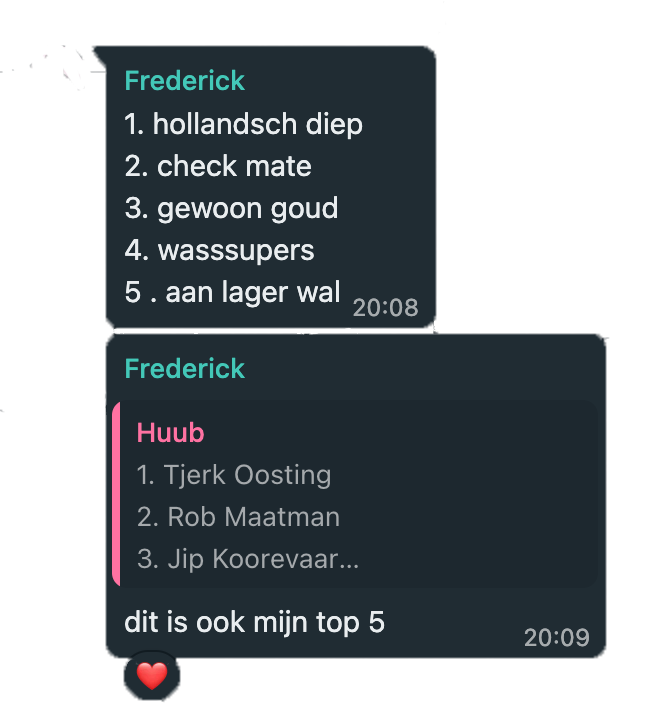 I'm giving myself the freedom to skip the video list, because
A - this has to go online in two hours.
and
B - I already outdid myself by choosing ten skaters.
Time to move on the Yannick Wijgman's list, let's see what the sales guy has to say.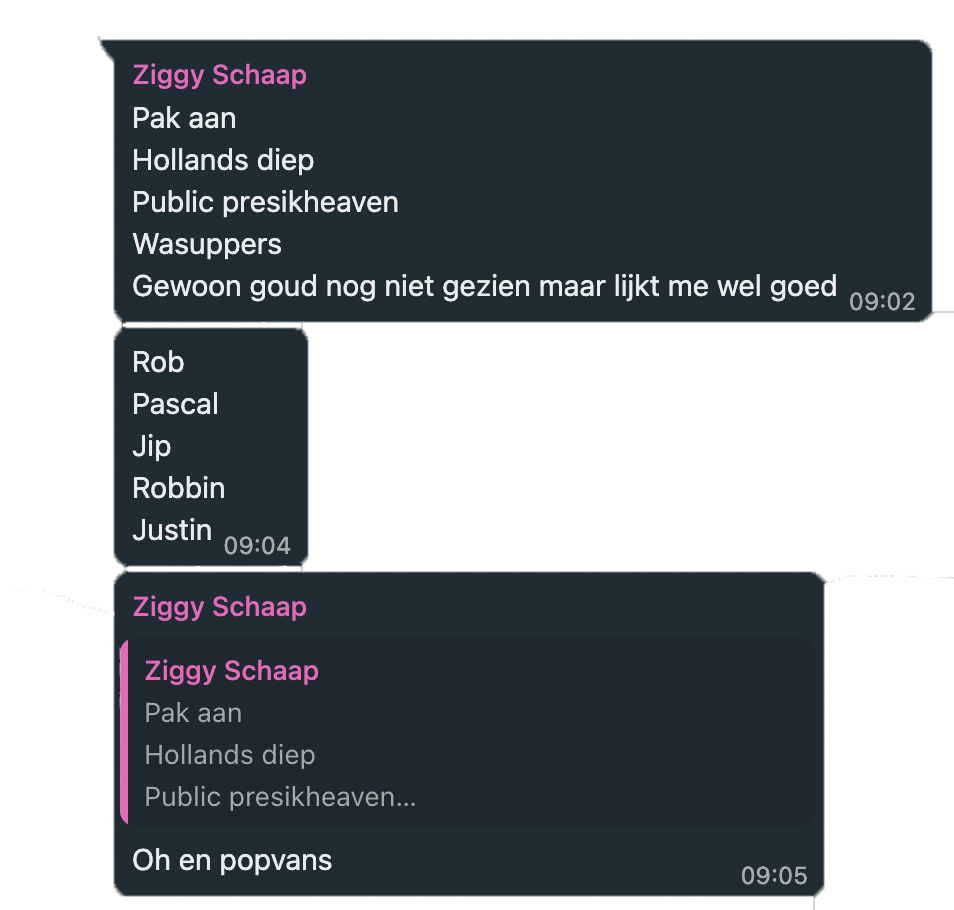 I'm never one to really think much about top fives for anything… but at least a top five of only Dutch skateboarders makes this thing a lot easier, one would think! But I just started writing down some names and I don't want to have to choose between all these guys… Some are friends, some are better friends and some are brothers… but most of all, many of these guys have been overlooked for too many years! So it's been a true pleasure to see some of them rise to the surface of internationally acclaimed magazines and websites a bit more, some even into the Quartersnacks top 10, which means as much as getting nominated for SOTY if you ask me.
So… let's break it down… My top 5 favourite Dutch skateboarders.
#5 - Bert Roeterdink
One of the most humble guys out there in the Dutch scene and very, very underrated. Bert's been moving down rails for many years and still is to this day. Always positive, always friendly and always a pleasure to go skate with. 
#4 - Wisse de Weerd, Finn van Elk and Emile de Vos.
Wait for it… you're going to see a whole lot more from these guys this year!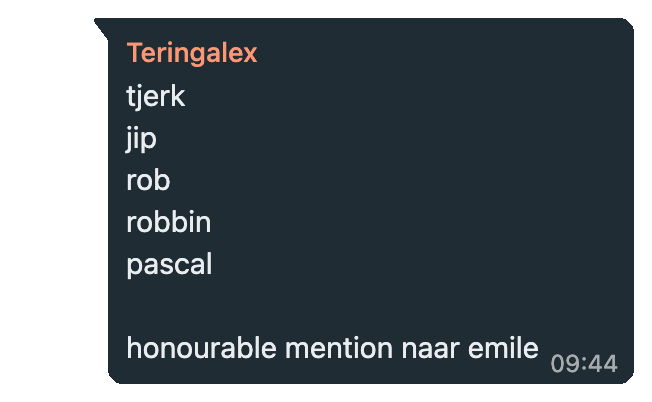 #3 - Rob Maatman
To be very honest, back in the days I was never a big fan of Rob's skateboarding... But over the years his style aged and became a fine wine… So since some years I'm always looking forward to see his footage whenever he puts some out. Those seven crooked bonks on one obstacle in Hollands Diep is insane, and it's exactly that kinda stuff that really makes me appreciate Rob nowadays. 
#2 - Tjerk Oosting
It's hard to keep up with the parts Tjerk has put out over the last year and I don't know how he does it but I'm happy he does! Tjerk used to skate in Arnhem sometimes when he was still young and I always remember he was quite good. But over the last years it seems like he took some acid and went 100 levels up… I know he's been working very hard for the ender that he didn't get for "Wassuppers" so I'm already looking forward to see him open with that one in his first part of 2023! And when I was watching his part for the second time
during the video premier at the shop the other weekend, I must say that I wondered if perhaps Tjerk will still go pro some time… He would at least deserve it for all the work he's put in over the last years and in my eyes he already is.

#1 - Tycho Henskes
Don't need to even see a part of this guy, I know he's killing it whenever he is outside. One of the best styles in The Netherlands, highly underestimated by brands and distributions but who cares… Tycho kills it with or without free gear and with or without a camera! He just skates… and that's why he's been my number one for many years already and the footage in "Gewoon Goud" did convince me that he still is.
Honourable mention for various reasons; Batsi, Mitta, Allard, Robbin, Sebas, Jelle, Brinkie, Lars, Jason, Tobias and Sneep.
And all of the above mentioned people have all been featured in the videos mentioned below. So..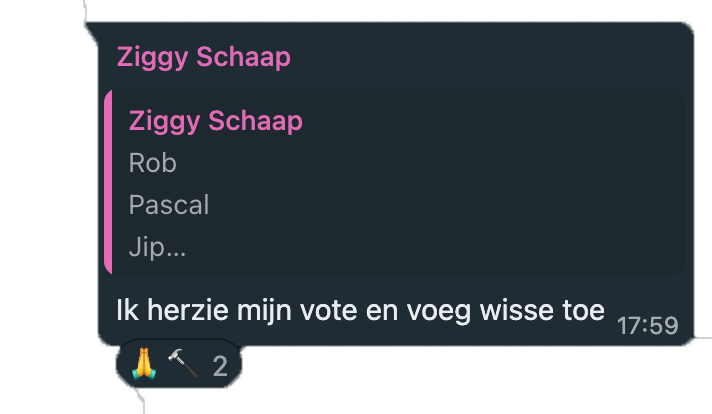 On number 5: "Check Mate" for Vans
Sebas bouncing into things, Tjerk on two wheels, Bert jumping down stairs and Jip riding down walls… happy to have seen this one at the premiere in The Hague as it just makes a video so much better when you get to experience the hype and emotion of the crew who made it.
#4 - "Hollands Diep" for Carhartt
Would have loved to go and check this one out too but sadly couldn't make it. Rob stole the show in this one!

#3 - "Gewoon Goud" by Tobias van Rooij
Homie vibe to the max, full of close friends and brothers, great intro and soundtrack and three video premieres in The Netherlands. Proud of my brother Tobi, who called me on many occasions with VX related questions haha. You did a great job 'maat'!
#2 - "Wassuppers" by Valuta Brand
I had sent Tjerk some footage that I filmed with some of the younger guys here in Arnhem. But when I watched the video for the first time when Tjerk had sent it to me for some feedback I was very pleasantly surprised! The video had a full Arnhem part in there and I felt very proud of my guys making it into the video. It even got me a little emotional as everything that I do with Public is for these guys and their future.Many of us here in Arnhem never had much recognition for the skateboarding and everything we did, at least not in the form of flow deals or whatsoever. So to see the guys, who truly feel like my younger brothers, take some shine and a box of Valuta gear home really gave me a sense of pride and also a lot of motivation to continue everything that we do here in Arnhem! Thanks a lot for that Tjerk & Federico!
#1 - And the number one for 2022: "Pak Aan" by Jonas Sars
Jonas really has a big big heart for skateboarding and this video really shows! Being a big sucker for Super 8 film, physical titles and footage of Remco Bens plus the length of 57 minutes, this is the number one for me. Music and spot selection are both on point and Jeroen can be very proud of his son! Also Bens his signature is very visible for me and I'm happy to see he's still an influence for the scene.Eindhoven has been one of the rougher scenes in The Netherlands for years and years and it's very much a relieve to see the youth connect with the OGs and that they continue in their footsteps. It keeps the scene healthy and lively and I'm especially looking forward to see more of Jasper's skating in the future and more videos by Jonas of course!But honestly… the top 5 skateboarders are all number ones and videos number 3 to 1 are so too. Looking forward to see what all of these skateboarders, filmmakers and brands will get up to in 2023 but I'm definitely hoping for more videos premieres and more recognition for the Dutch scene by the international community!