We're proud to present this collaboration between Rollende Mina's and Consent is Rad, together with some afterthoughts of the premiere by our own Thom van Liere.
This past Wednesday, all of skateboarding Nijmegen gathered for a session in an unusual place: an actual cinema. De Rollende Mina's teamed up with Consent is Rad and a whole bunch of skaters from all around the world to make their new video, Blossom. LUX Nijmegen thought this was a pretty cool initiative and was more than happy to show it in the cinema, with an accompanying (and much needed) program on consent culture. LUX didn't mind a little extra chaos and agreed to have a mini ramp and a tiny box right below the screen! The session was a bit cozy (who'd know a cinema stage could be the perfect venue for skateboarding?), but lots of fun. Tricks were landed, friendships were furthered, fun was had. Drinks were shared, magazines were read, all before the moment most of the attendees had been waiting for: seeing their hard work take shape in a beautiful video!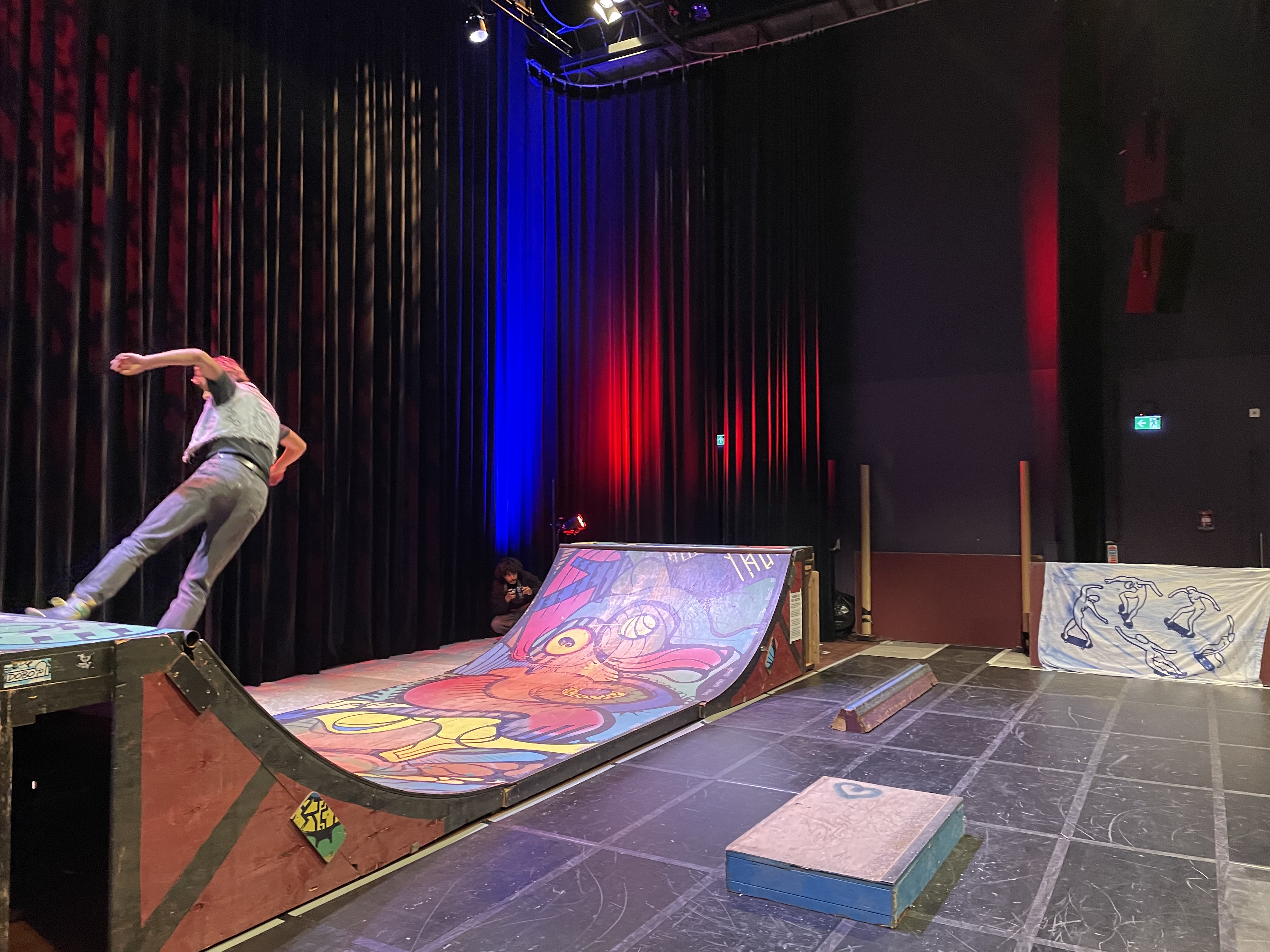 Blossom was shot during a weekend's worth of getting to know each other, traversing Amsterdam and Nijmegen, subsequent partying and of course, skating! It was short but sweet, and the viewing made for lots of loud cheers, as seeing your friends do cool shit on a big screen always makes for some of the best experiences. Speaking of friends doing cool shit; after the video, Simone (the Minas' ringleader) did an awesome spoken word piece, which we're hoping to show you later this year. At least after she does another rendition September 30th, once again in Nijmegen. Keep an eye on their socials if you'd like to attend.
-Thom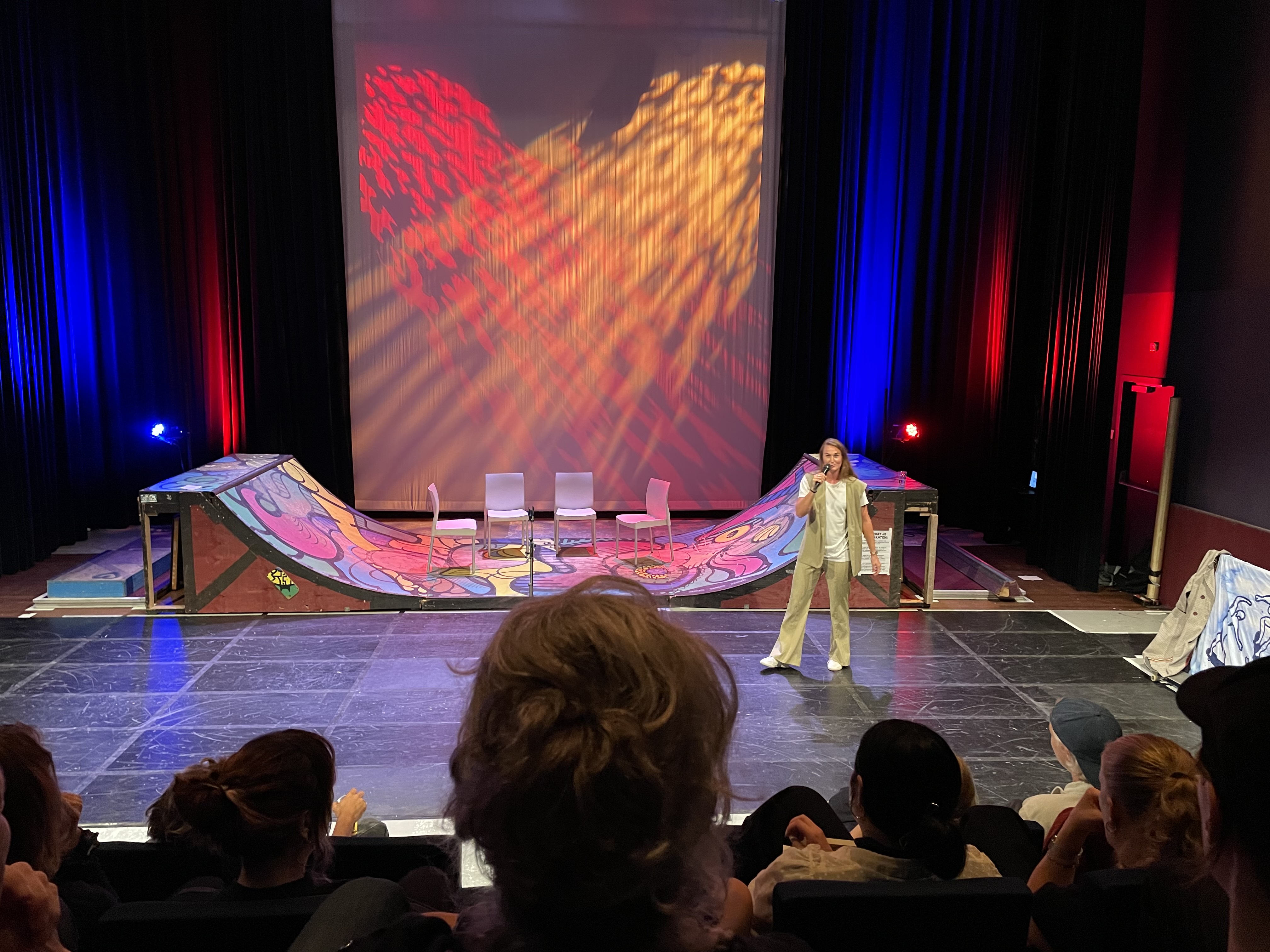 Also be sure to check out Simone's interview with Skateism here